Car Rental Fethiye Turkey,


Fethiye, called as Telmessos in ancient times, is located in a harbour which is surrounded by pine forests and north side of which is open in Mediterranean. There are many large and small islands around the Fethiye Harbour. You can see historical artifacts of Persians, Lycians, Carians and Romans in history of Fethiye. It is one of the most important tourism centers in Turkey thanks to its cultural richness, natural beauties and unique geography. You can find a cheap car rental at Fethiye.
Muğla Fethiye Office Rental Cars
The latest model and well-maintained rental vehicles with insurance coverage are with you at the Fethiye Office location with the assurance of www.carhiredalamanturkey.com. www.carhiredalamanturkey.com is the indispensable address for Fethiye Office car rental services.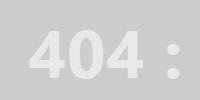 Muğla Fethiye Office
FETHIYE OFFICE
Atatürk Cad. No:136 Fethiye - Muğla Muğla
+90 533 7381908