Car Hire Denizli Airport
Denizli is a tourism and mining (Travertine-Marble) town which is located in the Aegean Region. Denizli rooster is the official logo and the symbol of the town.
Pamukkale (Cotton Castle) is a heavenly place located in Denizli and it is created by lime of spring waters. It is the most known and popular natural wonder of Turkey. More than one and a half million domestic and foreign tourists visit Pamukkale per year and it is available for visit during both summer and winter. Pamukkale is about 2700 meters long and 160 meters high. It is even possible to realize Pamukkale from 50 kilometers away thanks to its snow-white color. Hierapolis Ancient City, hot-spring thermal pool, Archaeology Museum are the places that you should visit in Pamukkale.
Cotton Castle is a highy recommended tourist destination.
Denizli Cardak Airport Rental Cars
The latest model and well-maintained rental vehicles with insurance coverage are with you at the Cardak Airport location with the assurance of www.carhiredalamanturkey.com. www.carhiredalamanturkey.com is the indispensable address for Cardak Airport car rental services.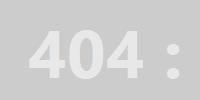 Denizli Cardak Airport
DENIZLI CARDAK AIRPORT