Antalya Antalya City Center
Antalya Airport Car Hire
Enjoy your holiday with our vehicles that you can rent from Antalya airport.
Antalya is the capital of tourism in Turkey and it is a centre of attraction and a charming destination for tourists from all over the world. Antalya offers quality service both in the summer and winter. Its population has reached 2.250.000 and it continues to rise. Antalya has a Mediterranean Climate with hot and dry summers, and warm and rainy winters. Tourism, agriculture, mining and stock breeding are the major sectors in economy of Antalya. There are numerous places which worth visiting in Antalya region.
Antalya Antalya City Center Rental Cars
The latest model and well-maintained rental vehicles with insurance coverage are with you at the Antalya City Center location with the assurance of www.carhiredalamanturkey.com. www.carhiredalamanturkey.com is the indispensable address for Antalya City Center car rental services.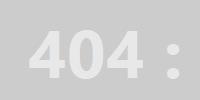 Antalya Antalya City Center
ANTALYA CITY CENTER